Welcome to St Faith's Online
St Faith's Anglican Church Strathpine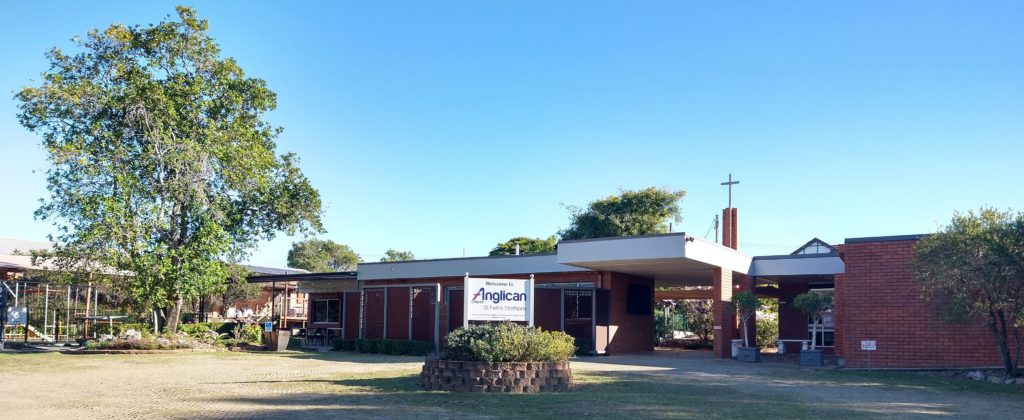 1 Sutherland Drive, Strathpine QLD 4500
Service Times
Sunday

7:30am Service – Traditional
9am Service – Family includes Next Gen Kids Activities

Wednesday

10am – Holy Communion Service

5th Sunday of the Month

8:30am Combined Service includes Next Gen Kids Activities

Healing Services

5pm – First Sunday of the Month – from February to December
Healing Service Return in 2024
Everyone is invited to come to the next healing service on Sunday 4th February 2024.  The purpose of this service is to spend time in the presence of God in worship, being open to the Holy Spirit and to provide an opportunity for anyone who would like to receive prayer for healing from our prayer team.  It is also a time to encourage each other through personal testimonies of God's faithfulness. 
Jesus loves us and He wants to heal each one of us from whatever we are struggling with, whether a physical injury or illness, mental illness, or hurt and pain of any kind, just like he did in the Gospels. Come along and take a step of faith to begin the healing journey asking, "Jesus, if you are willing, please heal me." Jesus is replying "I am willing, be healed."
Join us for 9am service live on our YouTube Channel every Sunday.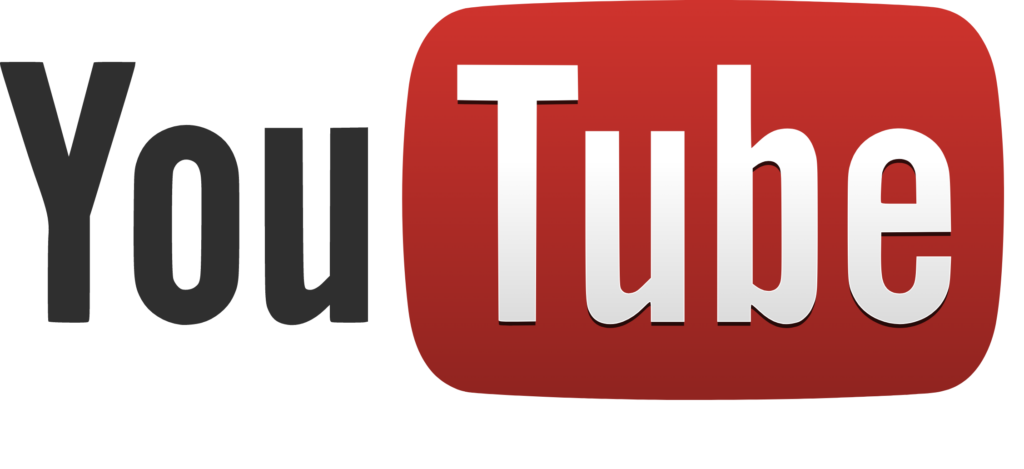 Combined Service Dates
Sunday 31st December 2023 at 8:30am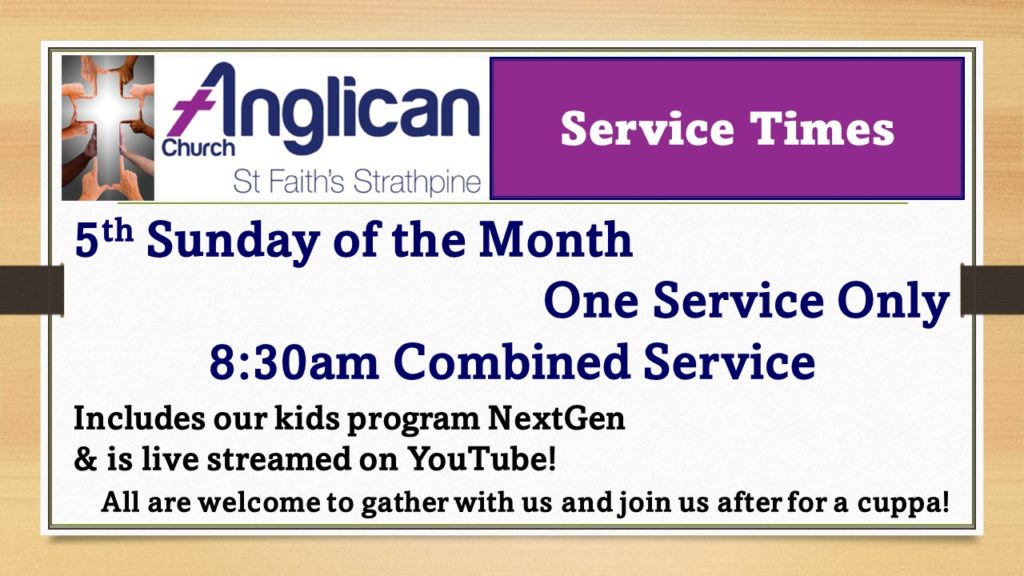 Join us for our 8:30am combined services live on our YouTube Channel every Sunday.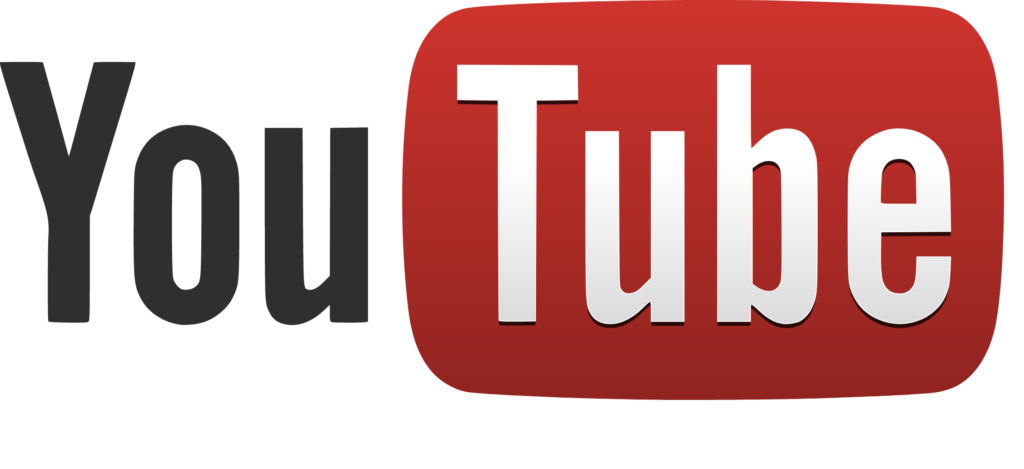 Christmas with St Faith's
Gift Wrapping at Aspley Hypermarket
St Faith's will be gift wrapping at the Aspley Hypermarket from Saturday December 2nd until Sunday December 24th. Be sure to come by and get your gifts wrapped, all you need to do is make a donation per gift! If you want to donate sometime and help wrap presents, please reach out to our office via email – office@stfaiths-strathpine.org.au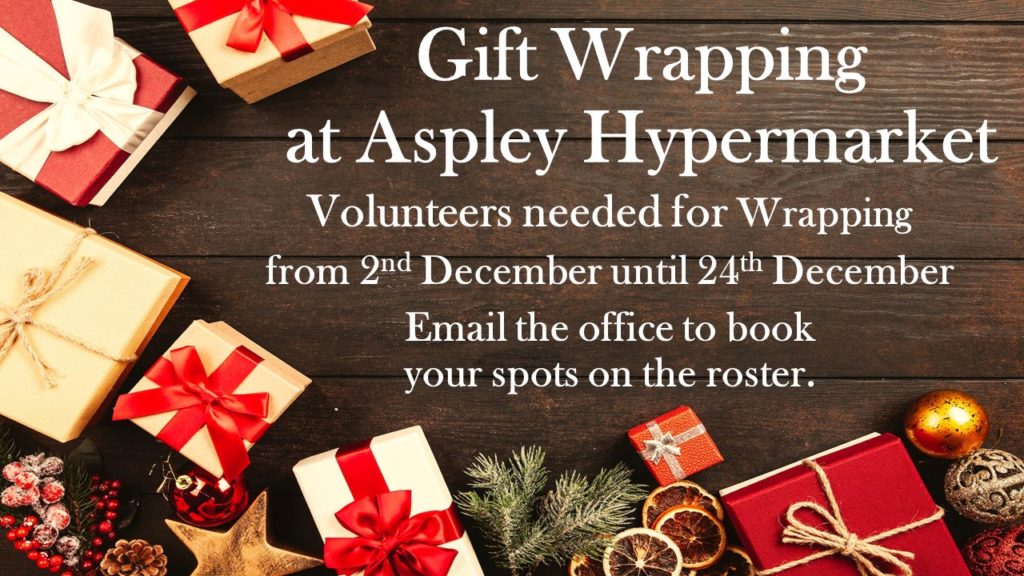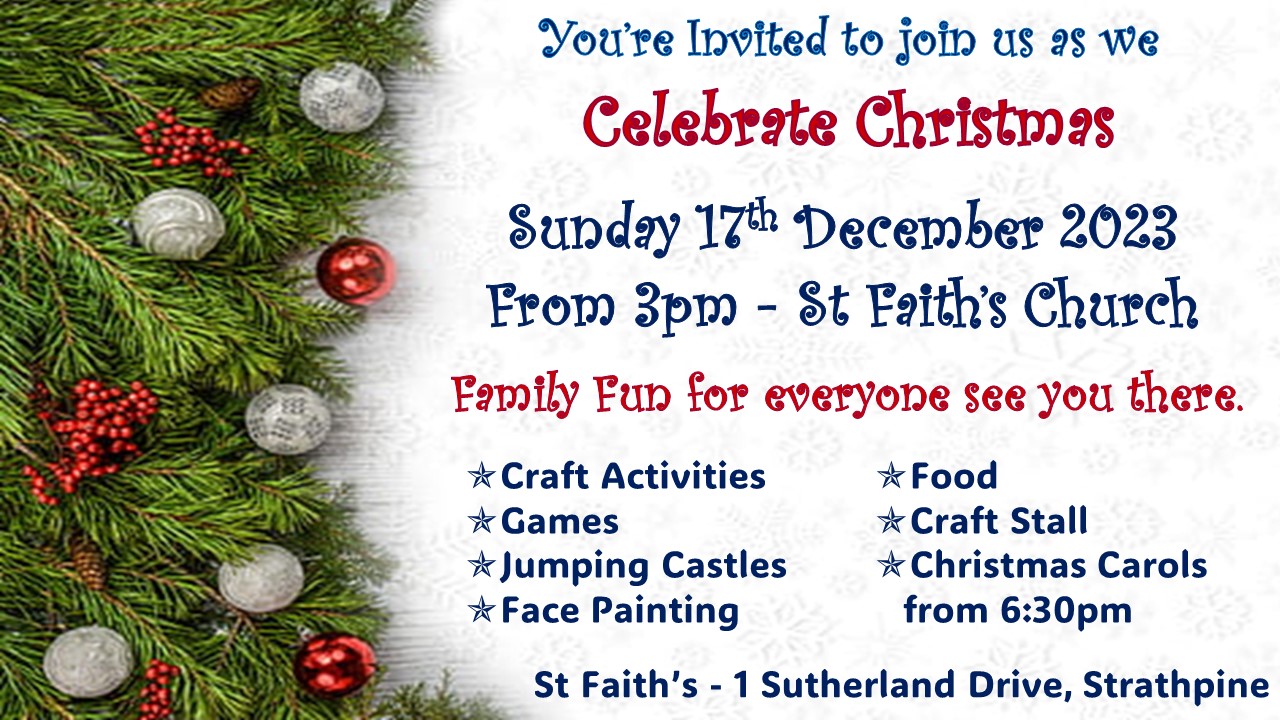 17th December – Christmas Fun & Carols
This year we are excited to be able to celebrate Christmas with our community and Neighbours. There is lots of fun planned for the day including: – Jumping Castle, Face Painting, Obstacle Course, Games including Prizes, Craft and of course Food & Drinks available. The afternoon will finish with Carols in the church from 6:30pm.
Invite your family, friends & Neighbours to come along to this great event!
24th December – Christmas Eve
Normal Moring Services at 7:30am & 9am
Christmas Eve Service at 6:30pm
25th December – Christmas Day – Service at 8am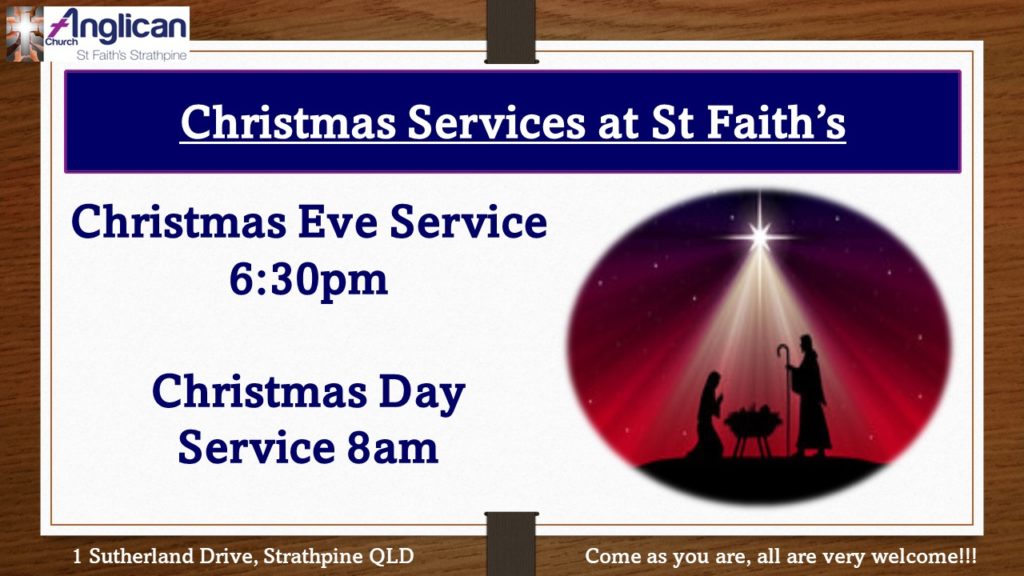 Coming Up at St Faith
Below you can find a list of all the upcoming events at St Faith's Church. For more details please check out the event on the Ministry Group's page here.
| Date | Event Description |
| --- | --- |
| December | |
| 2nd – 24th | Gift Wrapping at the Aspley Hypermarket |
| 17th | Christmas Fun & Carols |
| 22nd & 29th | Op Shop Closed |
| 24th | Christmas Eve Service 6:30pm |
| 25th | Christmas Day Service 8am |
| 31st | Combined Service 8:30am |
| January | |
| 5th | Op Shop – Opens for 2024 Today! 9:30am Until 2pm |
| 12th & 13th | Craft All Day Event |
All Welcome to Attend!!!