St Faith's Anglican Church Strathpine
1 Sutherland Drive, Strathpine
Gathering at 7:30am and 9am every Sunday.
Next Gen Kids Activities during 9am services.
5th Sunday of the Month 8:30am Combined Service
10am Holy Communion Service returning Wednesday 1st February 2023
For Worship @ Home join us on our Live Stream for our 9am service.
Now available on our YouTube Channel.
Opportunity Shop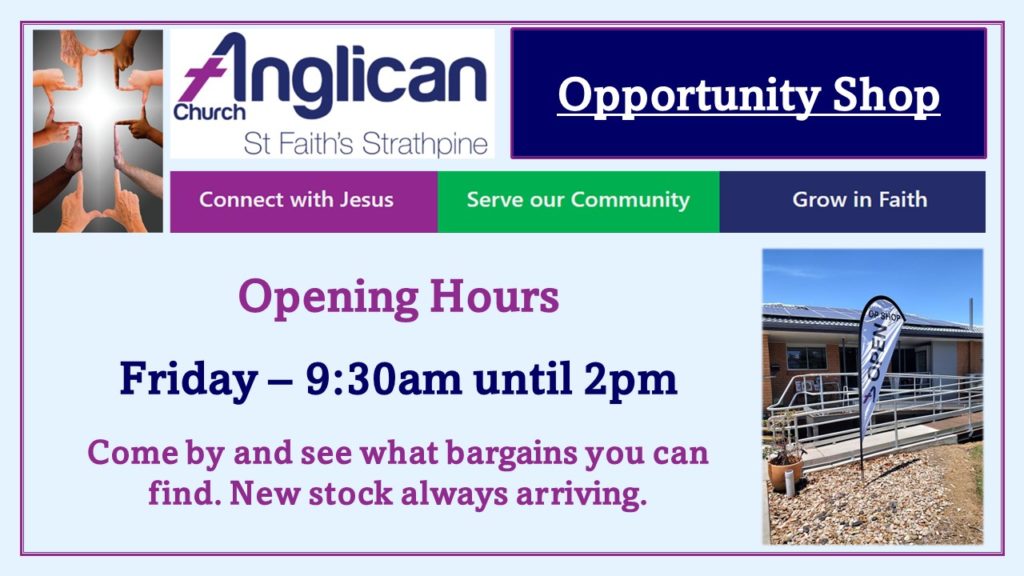 Upcoming Events
1st June – Mates Smoko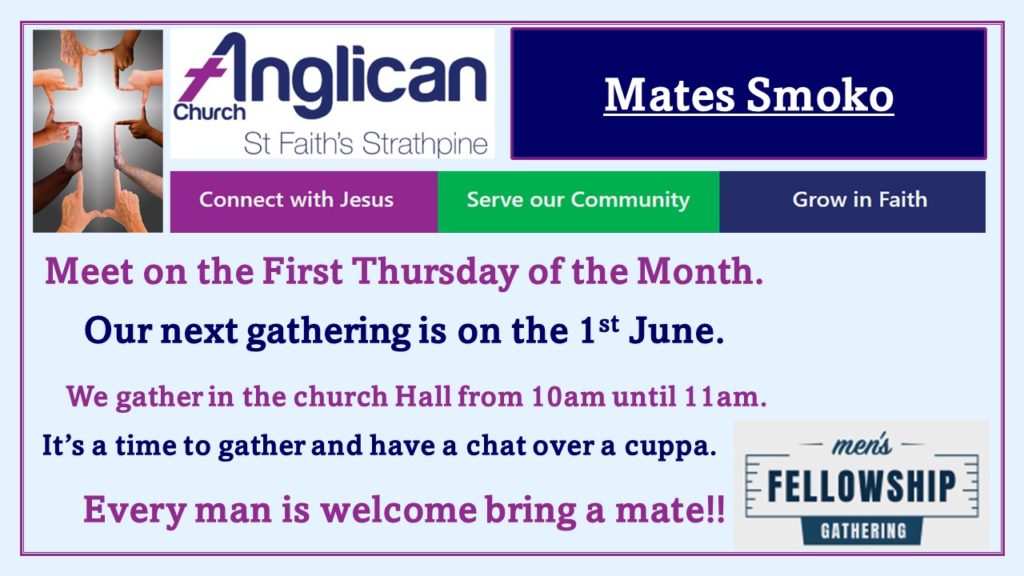 3rd June – Working Bee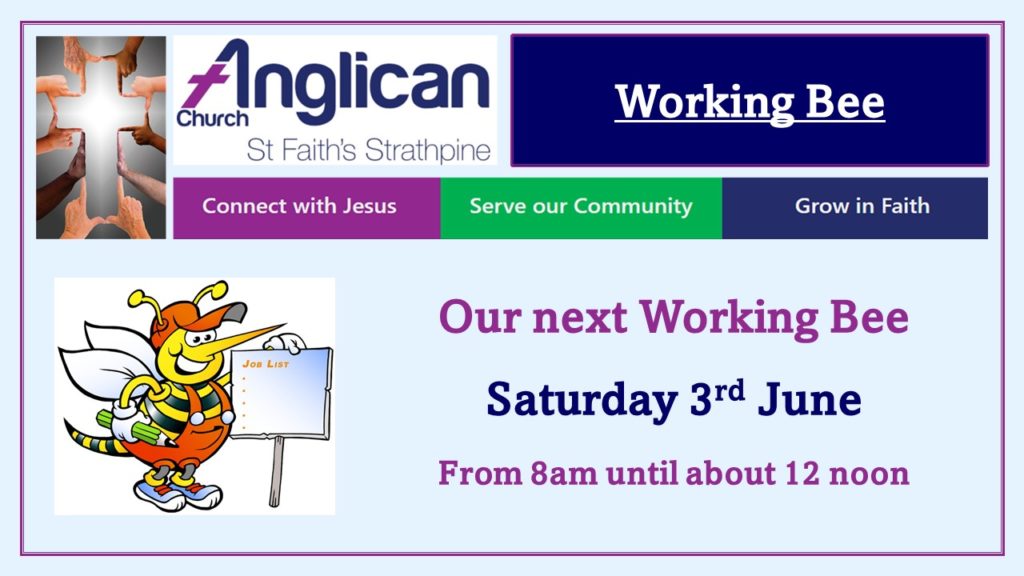 16th and 17th June – Youth Minigolf and Samford Walk and Pizza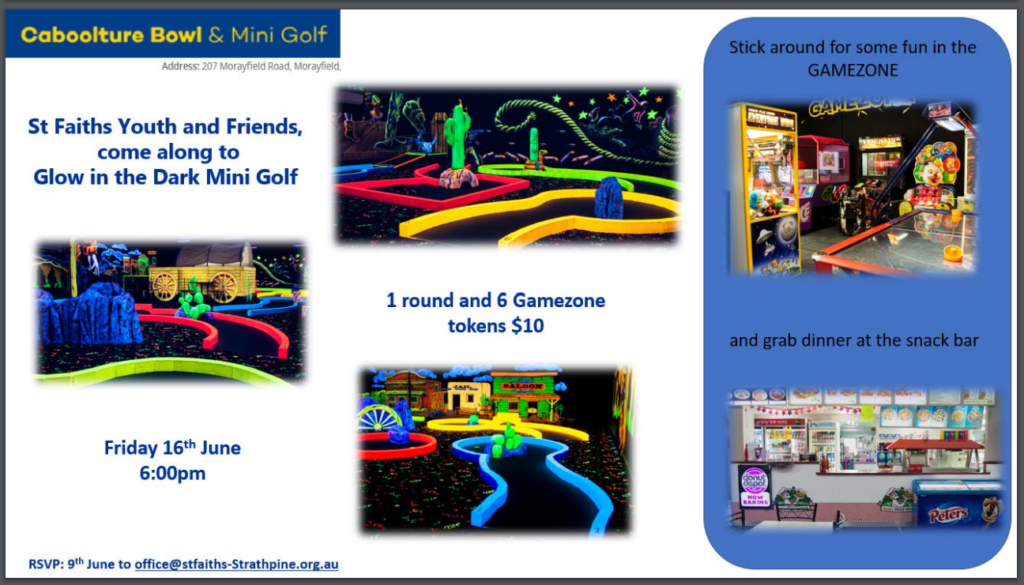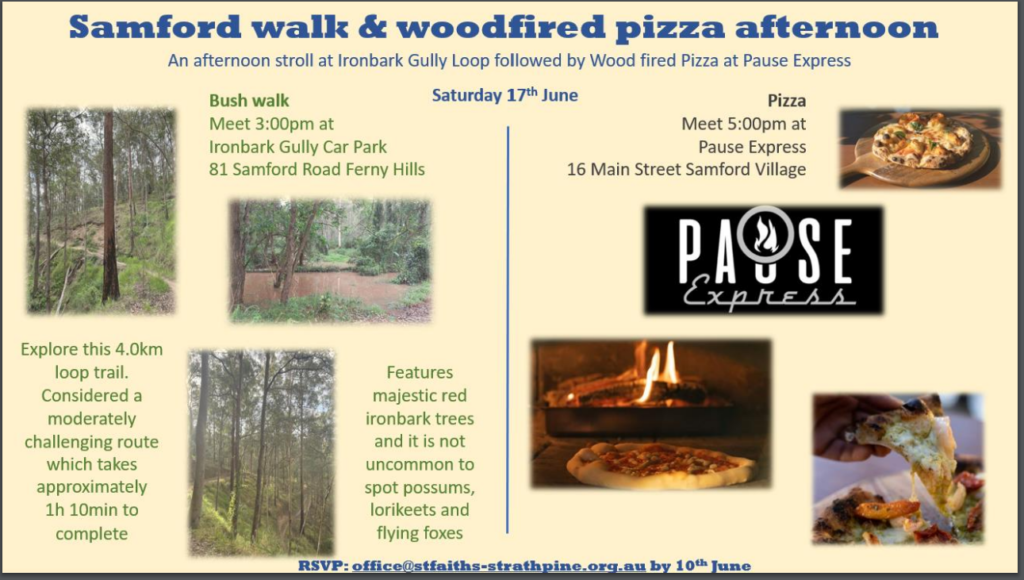 Combined Services
Combined Service Dates:
Sunday 19th February 2023 at 8:30am
Sunday 30th April 2023 at 8:30am
Sunday 30th July 2023 at 8:30am
Sunday 29th October 2023 at 8:30am
Projects
Disability Aids for the Pacific Islands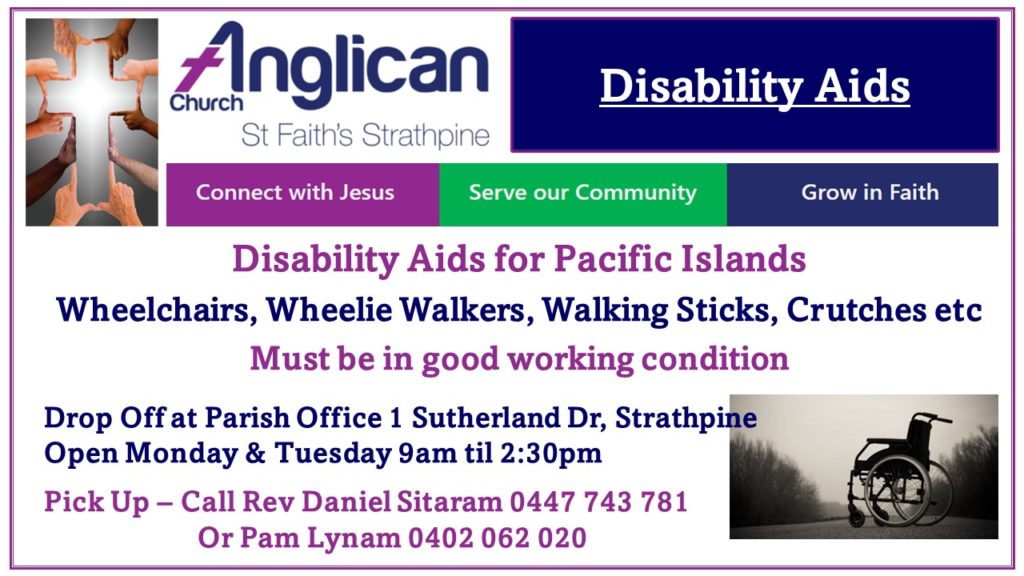 Positions Available
Our parish is seeking a Youth Minister – see here for more details.